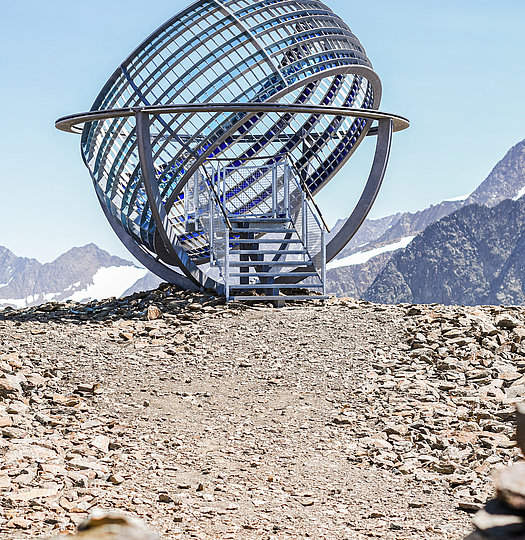 THE WAY TO THE TOP
... starts in Kurzras. The glacier cable car takes 6 minutes to the top station, where the Glacier Hotel Grawand is located. From there you walk across the wide ridge directly to the public art installation.
WHAT AWAITS YOU
Our Glacial Perspectives is the work of artist Olafur Eliasson. Consisting of 9 gates and a pavilion, it lets you travel back millions of years and experience space and time anew.
OLAFUR ELIASSON
Olafur Eliasson is a Danish-Icelandic artist. His main interest is in the physical phenomena of nature, which he makes tangible through his works of art.