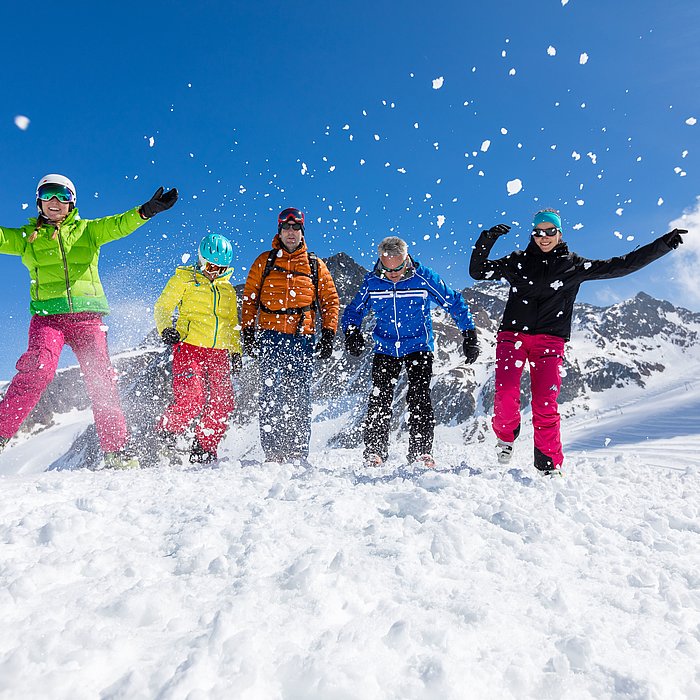 Attention!
Since 1st January 2022, the following safety regulations shall apply on the ski slopes (Art. 9 Law 8 August 2019 No. 86)
Every skier/snowboarder/telemark rider must have a valid liability insurance covering damage or injury to third parties.

Obligation to wear a protective helmet for minors.

Skiing while intoxicated (alcoholic drinks, toxic substances) is prohibited.
SAFE SKIING FUN
The piste rules of the International Ski Federation
International Ski Association rules for the winter sports enthusiast, to ensure safety on the slopes.

RULES
Respect for Others: all skiers must act in a way in which they do not endanger or hurt others.
Control of Speed and Skiing: a skier must adapt their speed and way of skiing to their personal ability and to the prevailing conditions of snow, terrain and weather.
Control of Direction: a skier coming from above must take a direction or path which assures the safety of skiers below.
Overtaking: it is permitted to overtake a skier on either side, providing you leave sufficient room.
Crossing the Slope: a skier who wishes to enter or cross a ski slope must ensure that they do so without endangering others.
Stopping: never stop in constricted areas or places with poor visibility. In the event of a fall, move to the side as soon as possible.
Respect for signals: skiers must obey all signs.
Conduct at Accidents: at an accident, it is everyone's duty to assist.
Proof of Identification: witnesses must show identification and establish their identity if a report of an accident is required.