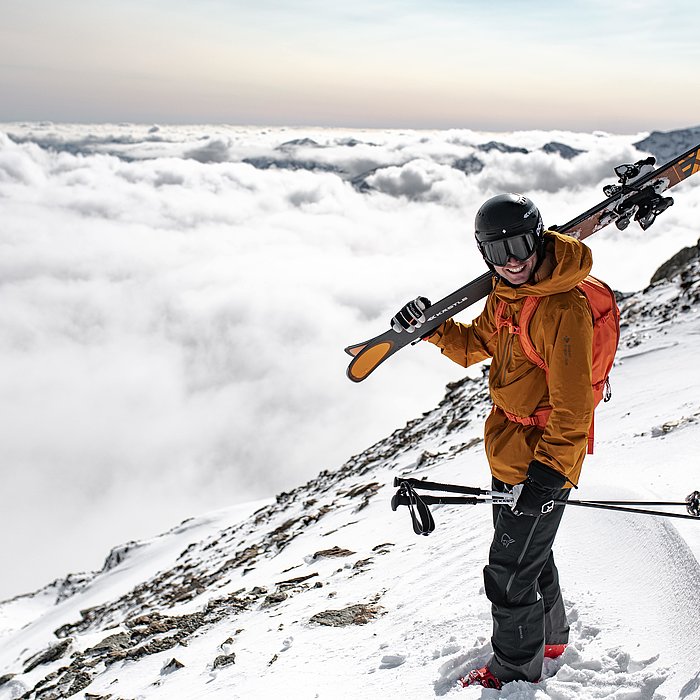 Courage is like change, it only comes first.
The Funivie Ghiacciai Val Senales Spa will operate in the future as Alpin Arena Senales
In the past few weeks and months, the global pandemic has forced us to take an emergency stop - but we have not allowed our business to come to a standstill. On the contrary: We used the time to successfully drive projects forward and rediscover ourselves. We look forward to an exciting time with the courage to change.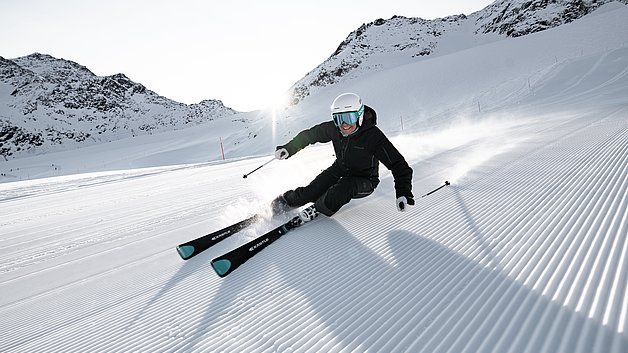 New brand identity
We have always stood for high alpine adventures. With our new brand identity, we want to make it clear where we come from and what we stand for: we are surrounded by 126 three-thousand-metre peaks, which form a natural open-air tribune at 3,251 metres above sea level, an "Alpine Arena". Whether skiing, hiking, looking back to a bygone era from Iceman Ötzi Peak or immersing oneself in another world with the art installation "Our Glacial Perspectives", everyone who visits us will have their own individual adventure. Almost 365 days a year we are the destination for sporty excursions: Guaranteed snow from autumn to late spring, pleasant temperatures in summer, not far from the Mediterranean atmosphere of the lower Val Venosta and Merano.
Therefore, the logical conclusion for us was to concentrate on our core values ​​in the claim: "Alpin Arena Senales - Get Your Adventure". We are happy to invite you to discover this adventure with us or to realize visions together. Because the new brand identity is only the first step in a long-cherished development process.
Projects with a vision
Funivie Ghiacciai Val Senales Spa is a company firmly rooted in Senales, with a passion for doing. By 2025 - that is the goal - we will fill the Alpin Arena with even more life and expand the range of offers. We will continue to develop the experiences of our guests in a sustainable way, thus ensuring added value for the region. The first step in this direction is the Smart Hotel Firn, opening at the End of September 2021, in Madonna di Senales, joining the existing Glacier Hotel Grawand, providing our guests with a hearty breakfast to prepare them for their daily adventures. Other highlight-plans include a via ferrata near the Roter-Kofel lift and bike routes on Lazaun.