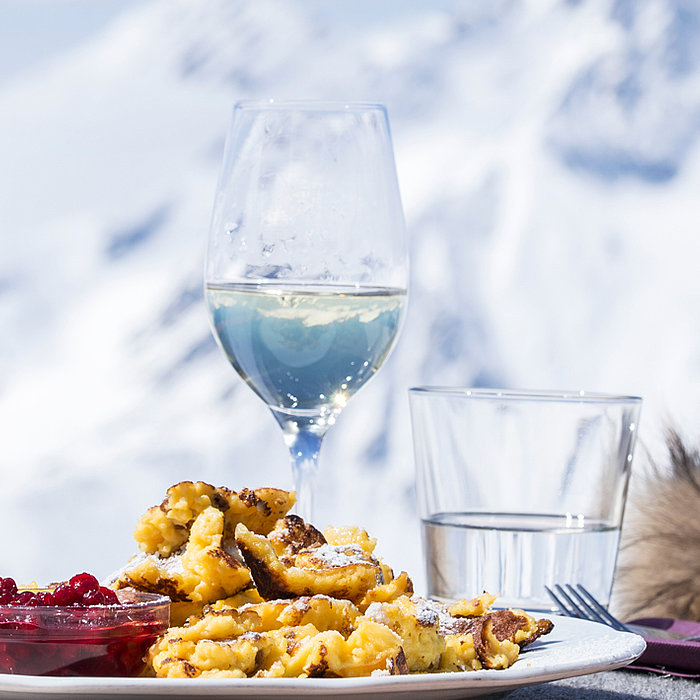 IN THE SCHNALSTAL THINGS ARE...
... authentic, fresh and regional
For us Schnalser, hospitality also means sharing what we ourselves value most. The breathtaking landscape, for example, the many opportunities for adventure and, last but not least, the regional ingredients that come fresh to the table from the magnificent nature. Proximity is and remains the best guarantee of freshness. We know our ingredients, a large part of their producers and above all: the tastes of our guests!
THOSE WHO HAVE A CHOICE, BUY LOCAL
In the huts and restaurants in Val Senales, the waiters sometimes cover more kilometres than the ingredients on the plates. Whether it's grey cheese or "Goggelen" (eggs) from the next farm: Whatever is available is sourced from the European region of Tyrol. The cooking is Alpine-Mediterranean, and if the pasta needs 2 minutes longer, it tastes all the better against the sparkling glacier backdrop. Enjoy your meal!