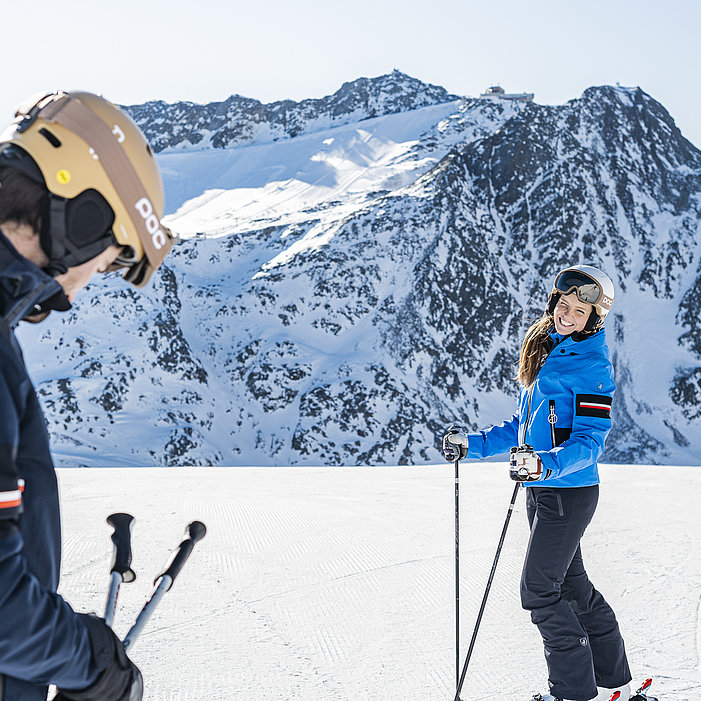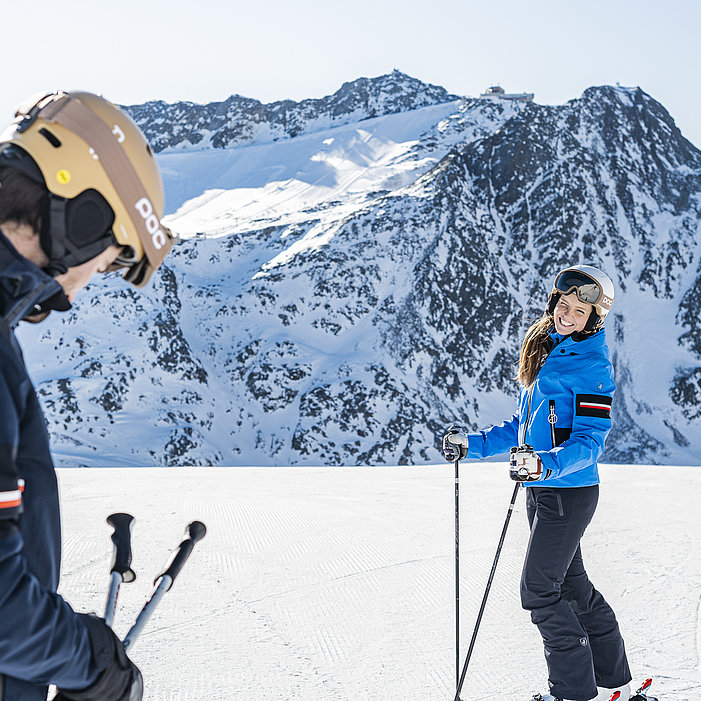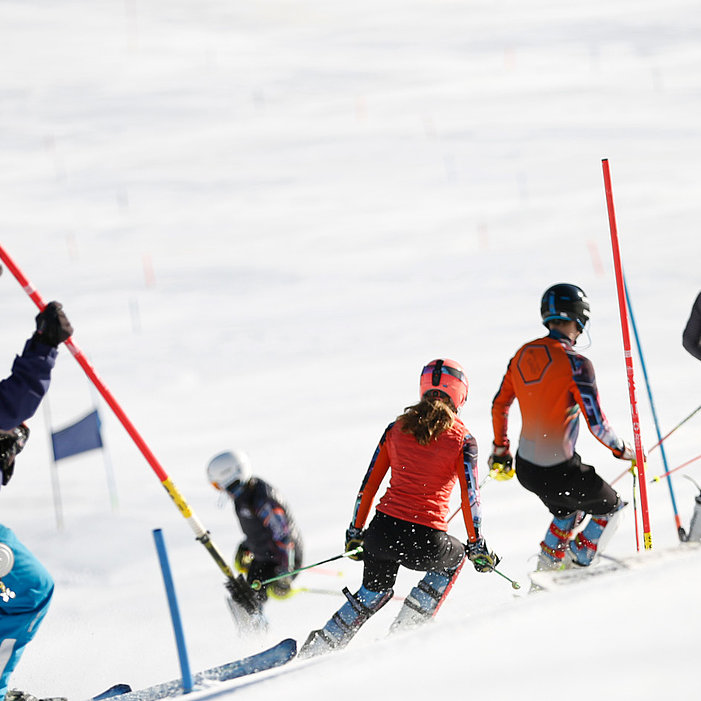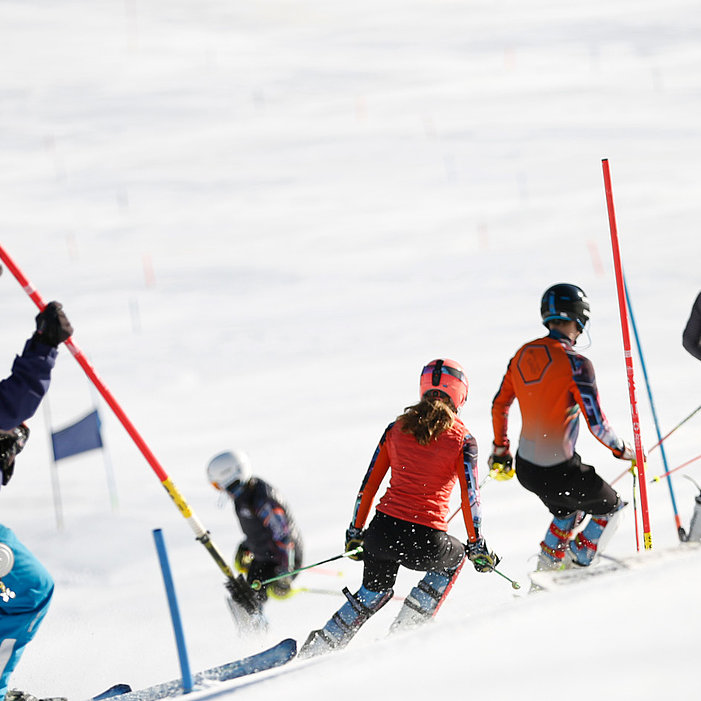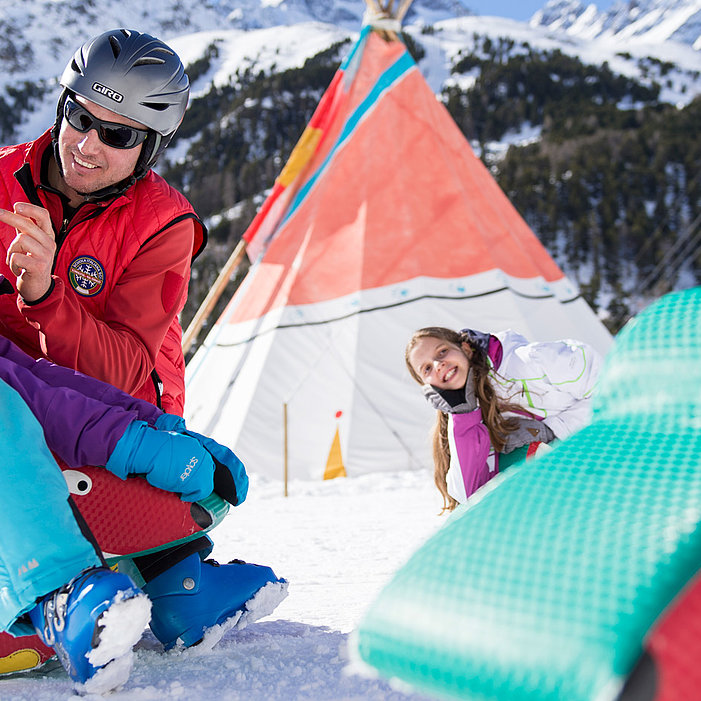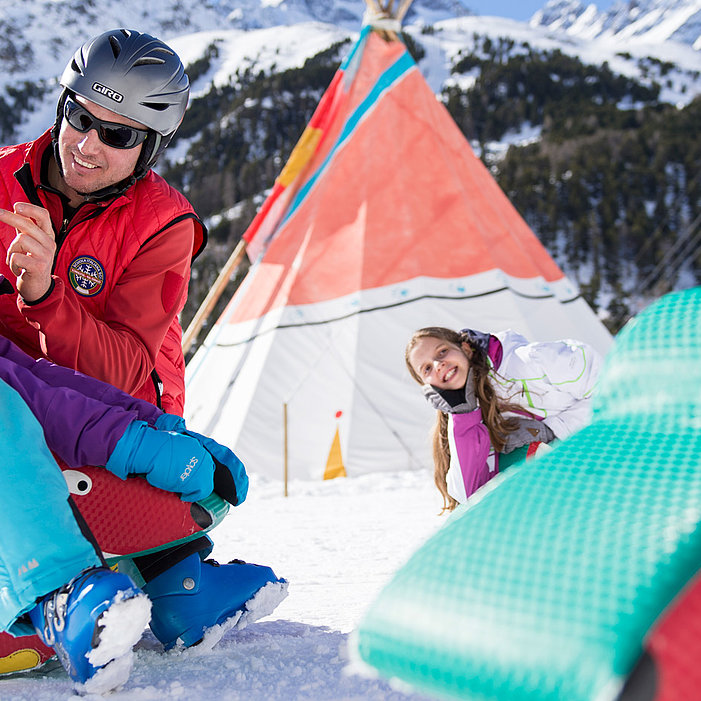 GLACIER WINTER XXL
Three seasons, one ski season
WHITE GIANTS
Ski fun between glaciers and peaks
PRO PISTES
From the training route to the valley descent
A TASTE OF SKIING
First goes for snow kids
SKIING ON THE GLACIER
The ski area Val Senales in South Tyrol
Snow guaranteed, special and varied. The ski area Val Senales in South Tyrol is not one of the most popular in the area for nothing. Slopes of all levels of difficulty wind their way from Hochjochferner to Kurzras in the valley. Ski goggles are removed to clear the view of the fascinating panorama. Little skiers romp around on piste after piste with experienced drivers and professional athletes. The ski season here lasts from September to May, giving you extra time for a special kind of ski adventure.
SKI WINTER
Time to experience something
When the snowflakes are falling and the slopes are sparkling, there is no holding back at the Alpin Arena Senales.
The slopes: From the glacier to the valley
The slopes in the Val Senales glacier ski area stretch from the Grawand mountain station at 3,212 meters and the chairlift mountain stations up to the Kurzraser valley station at over 2,000 meters. Challenging downhill runs, such as the Leo Gurschler slalom training course or the eight-kilometre-long valley run over the Schmugglerscharte, have captivated adventurers for decades. The Teufelsegg slope is also worth every calf cramp and rewards its skiers with panoramic views of the Ötztal peaks.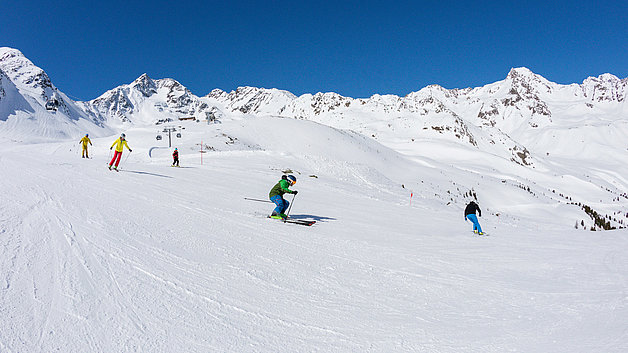 For families: Start small and practise like the big boys!
Even ski stars like Riccardo Tonetti once started small, and it is child's play in the Val Senales glacier ski area in South Tyrol. Thanks to the trial pass, the practice slopes at the Lazaun and Glockenlift and a children's area with an Indian tipi tent, two magic carpets and a ski carousel, the initial uncertainty soon vanishes - and you can go straight from the practice slope to the piste! Ski courses for children and adults, beginner-friendly slopes and tips from the ski instructor help you to achieve the perfect ski turn.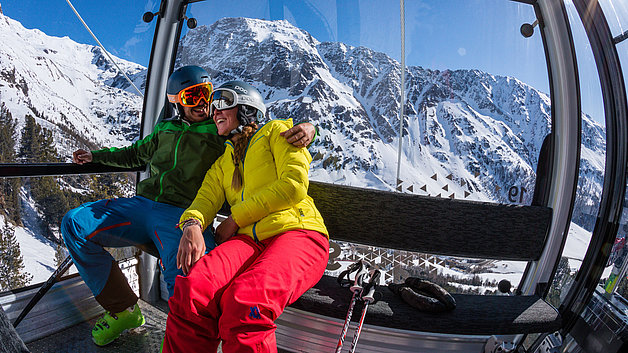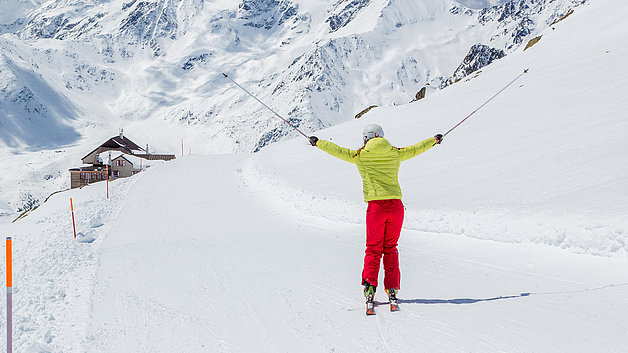 LOOKING FOR A SHORTCUT? THIS WAY PLEASE!